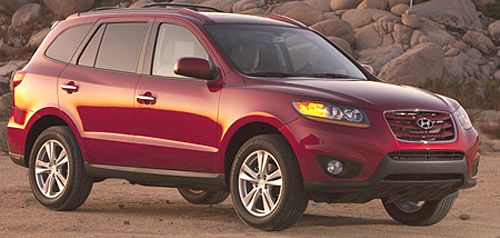 Best Days and New Vehicles To Buy at Year End
Your best shopping days for buying a new car in December are the final three days – Wednesday, December 29 through Friday, December 31, according to TrueCar.com. "The deals on 2010 and 2011 models can potentially save consumers up to 24 percent including options. As it gets closer to the end of the year, those percentages are likely to go up based on dealer specific sales quotas. That, combined with dealers' need to get 2010 models finally off their lots, means that there should be an abundance of great deals available to consumers," the website reports.
RealCarTips.com has outlined which vehicles you can and cannot negotiate deals on based on how long they have sat on the dealer lots. According to the website, the fastest-selling non-luxury car was the Chevy Cruze, sitting on lots for only 16 days before being sold and 16 of the top 20 fastest sellers were SUVs or crossovers, and the Honda Odyssey brings the total non-car group up to 17.
It also adds that however brisk some sales of new models were, the lingering 2010s have slowed the average time it takes to sell a new car to 83 days. That's up from 69 days in October and is the slowest of the year.
Fastest Sellers (Hard to Negotiate Price)
2011 Hyundai Santa Fe
2011 Mitsubishi Outlander Sport
2011 BMW 535i xDrive
2011 Nissan Juke
2011 VW Touareg
2011 Subaru Forester
2011 Mercedes-Benz S550
2011 Lincoln MKX
2011 Honda Odyssey
Slowest Sellers (Easy to Negotiate Price)
2010 BMW ActiveHybrid X6
2010 Jaguar XK8 coupe
2010 BMW 650i convertible
2010 Lexus HS 250h
2010 BMW 650i coupe
2010 VW New Beetle convertible
2010 Mazda MX-5 Power Retractable Hardtop