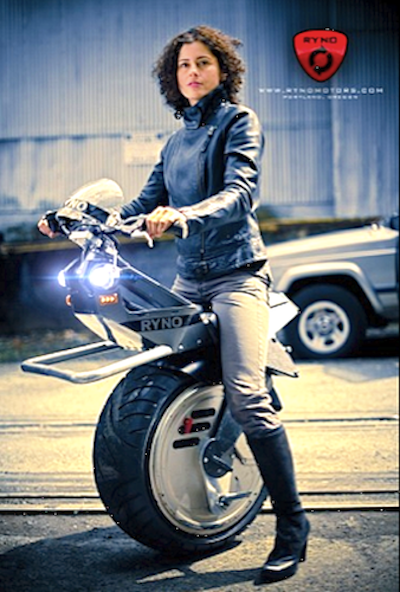 One, two and three-wheeled electric bikes that will rock your world
Please
SHARE
with friends and include TorqueNews in
Google Alerts
for tomorrow's interesting stories.
2 Electric Wheelers. After my last electric bike article on the EH Line electric performance bicycle, the news of new electric bikes keeps on pouring in. Specialized has just announced its new Turbo electric bicycle after three years in development, which it claims to be the fastest e-bike ever made.
Technically Speaking. Specialized's Turbo's top speed with its electric motor on is 28 mph which makes it closer to a Neighborhood Electric Vehicle, NEV than anything. It uses a 250-watt Specialized Turbo Direct Drive rear hub motor, a 432Wh lithium-ion battery mounted in the down tube that can be recharged in about 2 hours. It also sports a wireless control unit mounted on the handlebar to work the bike's integrated LED head and tail lights. From there, you will be able to check battery level, amongst other things. A flip switch activates the rear brake, which can be used to recharge the battery pack with regenerative braking. Both the front and rear hydraulic disc brakes are from Magura and made of carbon fiber. The frame is a custom alloy but no word yet on the total weight, nor on the price. A limited number of the e-bike should go on sale in May but with that speed, I don't see how it could be legal in the US.
3 Electric Wheelers. Tricycles are not known for their stability or the backbone friendliness. However, using a two-at-the-back, one-at the-front wheel configuration, Adiva, a London-based electric bike manufacturer is planning to introduce tilting bike with their Veliac Three. The electric tricycle uses an innovative mechanism that should help maneuvering corners and curves.
Tilting Electric 3 Wheels. Manufacturer 50Cycles says that by marrying the inherent eco-consciousness of an electric tricycle with an inexpensive, eco-friendly electric motor, it adds stability and load carrying capabilities, something two wheel bicycles cannot claim to accomplish.
Technically Speaking. Using a 250-watt brushless hub motor powered by a 36V lithium-ion battery pack, the motor sports 3 drive modes. It can carry up to 308 lb and should cost around $2,400.
The Veliac Three has an innovative torsion bar running down its length. This gives it the ability to lean all three wheels independently while maintaining rigidity. The company aims to solve the handling problems of tricycles by using a tilting mechanism that offers a smoother ride. With a static rear, a basket can be placed on it and stay level. There is one neat idea the company tossed in, the torsion bar can be locked to keep the frame tight.
Pages
Please
SHARE
with friends and include TorqueNews in
Google Alerts
for tomorrow's interesting stories.